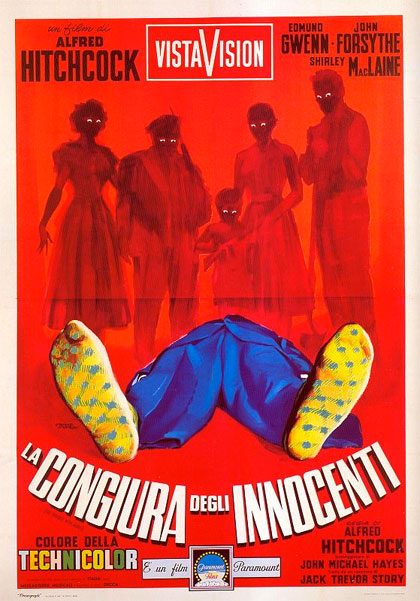 Un film di Alfred Hitchcock. Con Shirley MacLaine, Mildred Natwick, John Forsythe, Edmund Gwenn, Mildred Dunnock. Titolo originale The Trouble With Harry. Giallo, Ratings: Kids+16, durata 99 min. – USA 1955. MYMONETRO La congiura degli innocenti





valutazione media: 3,88 su 16 recensioni di critica, pubblico e dizionari.
Un bambino scopre in un bosco il cadavere di un uomo che sarà sotterrato e dissotterrato quattro volte da quattro adulti con la coscienza sporca. Nella cornice dei paesaggi autunnali del New England la più deliziosa delle commedie nere di A. Hitchcock che si diverte a sovvertire il comportamento logico dei personaggi. Un grottesco diluito in un bicchiere di allegro cinismo. Da un romanzo di Jack Trevor. Straordinario esordio di S. MacLaine.
« DC Extended Universe – 9 Film – bdrip 1080p h264 h265 ita/eng subita La Guerra dei Roses – The War of the Roses – dvdrip ita/eng subita/eng »