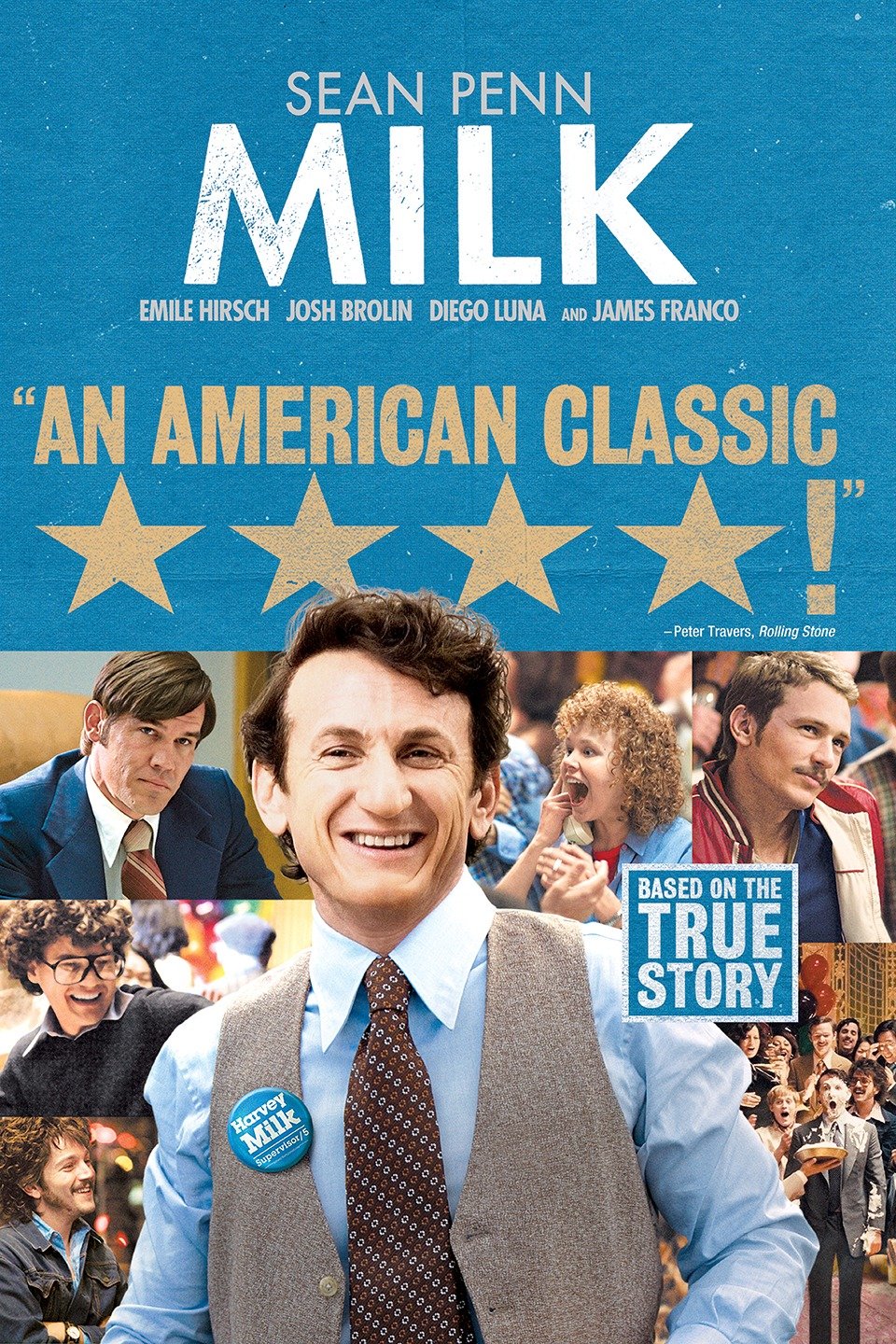 Un film di Gus Van Sant. Con Sean Penn, Emile Hirsch, Josh Brolin, Diego Luna, James Franco. Biografico, durata 128 min. – USA 2008. – Bim uscita venerdì 23 gennaio 2009. MYMONETRO Milk





valutazione media: 3,63 su 109 recensioni di critica, pubblico e dizionari.
Gli ultimi 8 anni di Harvey B(ernard) Milk (1930-78). Nel '73 a San Francisco apre con il compagno Scott Smith il Castro Camera, negozio di fotografia nel quartiere popolare Castro che diventa un punto di riferimento per i gay USA. Dopo 2 sconfitte elettorali, nel '74 è eletto supervisor del Consiglio Comunale di San Francisco, il primo gay dichiarato che occupa una carica pubblica in USA. Il 27 novembre '78 è ucciso con 5 proiettili, con il sindaco George Mosone, da Dan White, che, condannato un anno dopo con seminfermità mentale, si suicida nell'85. Teatrale ma secca la morte di Milk, come quella per impiccagione suicida di un amante casalingo. Come se Van Sant, gay dichiarato, volesse insinuare un mélo moderato senza ridondanze nel suo film più lineare e più esplicitamente politico sui temi della discriminazione e dell'omofobia, pur inserendo le strazianti note pucciniane di Tosca . Ne esce un personaggio positivo, ma non agiografico né retorico, che Penn, Oscar 2009 come miglior attore protagonista, interpreta con "impressionante mimetismo, lucido e struggente" (G. Canova). Nel 1975 il documentario The Times of Harvey Milk ebbe l'Oscar.
« Promised Land – dvdrip ita/eng Restless – L'Amore che resta – dvdrip ita/eng subita »