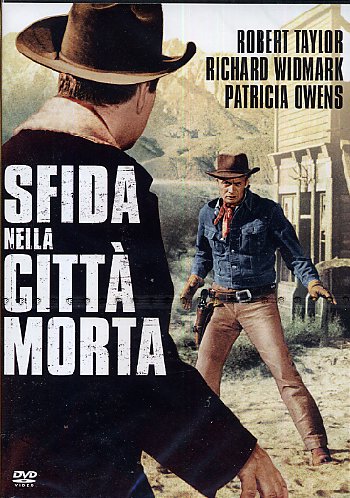 Un film di John Sturges. Con Richard Widmark, Patricia Owens, Robert Taylor, Robert Middleton Titolo originale The Law and Jake Wade. Western, durata 86′ min. – USA 1958. MYMONETRO Sfida nella città morta





valutazione media: 3,00 su 8 recensioni di critica, pubblico e dizionari.
Jake abbandona la banda di cui fa parte portandosi via il frutto dell'ultima spedizione. Cambia zona e diventa sceriffo. J. Sturges può essere definito un regista di seconda fila, ma il western fu per lui terreno fertile, dove si segnalò con una dozzina di film di cui questo è uno dei più interessanti per la sapienza delle scene d'azione (l'attacco dei Comanci al villaggio) e l'acume del disegno psicologico.
« Brigadoon – dvdrip ita + dvdrip eng + dvdrip ita subita L'Orribile Verità – The Awful Truth – dvdrip ita/eng »