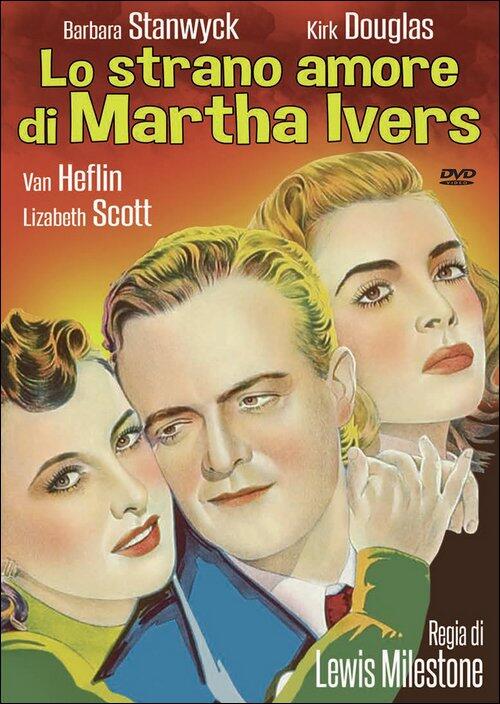 Un film di Lewis Milestone. Con Barbara Stanwyck, Lizabeth Scott, Van Heflin, Kirk Douglas. Titolo originale The Strange Love of Martha Ivers. Drammatico, Ratings: Kids+13, b/n durata 117′ min. – USA 1946. MYMONETRO Lo strano amore di Marta Ivers





valutazione media: 3,33 su 7 recensioni di critica, pubblico e dizionari.
La perfida Marta (Stanwyck) ha ucciso la zia per ereditarne l'immensa ricchezza e ha comprato con il matrimonio l'unico testimone (Douglas), debole e vile figlio di un ex operaio che accetta il compromesso per diventare procuratore distrettuale. Il casuale incontro con un vecchio amico d'infanzia (Heflin) mette in crisi la coppia. Doppio epilogo tragico, insolito per quell'epoca. Da un racconto inedito di John Patrick sceneggiato da Robert Rossen, è il 1° film di Douglas, tipico esempio di misoginia che caratterizzò molti film americani del dopoguerra. Cupo dramma angoscioso con una Stanwyck efficace dark lady.
« E' arrivata la Felicità – dvdrip ita Maddalena: Zero in Condotta – dvdrip ita »